We're finally at the doorstep of Latitude59, anniversary edition! As everyone's brushing off their party hats and startup shirts, our team has put together a little guide to answer all your frequently asked questions and prepare you to make the most of what Latitude59 has in stock this year!

"We're so excited to see Latitude59 finally happening in full version again, after two years of uncertainty. Our whole new team behind Latitude59 this year has been working hard to deliver more speakers than ever before, to set up a truly meaningful program, hold the flag up high in diversity, and fill Latitude59's traditional home base of Kultuurikatel with a full house of startuppers, investors and sector activists," says Liisi Org, the CEO of Latitude59.
The theme for this year's conference is Purpose and Inclusion, aptly named to target the challenges our world is facing today, and to look for solutions from within the startup community. "Now, more than ever, we need to start looking beyond numbers and seriously consider topics like sustainability, diversity, impact; but also how to connect science and technology; and how corporations can work together with startups and venture funds to help those in need, and grow as a global community," says Martin Goroško, the Chair of the Board of Latitude59.
Just as you do, we love the cozy vibe of our dear conference, but it's also important that Latitude59 keeps on growing along with our thriving startup scene. We've got more speakers than ever and we've worked extra hard to raise the quality bar overall, packing more value into the limited time and space available.
For 2022, our team is proud to present:
130 confirmed speakers, including top industry leaders from 33 countries and a bigger-than-ever focus on diversity;
20 side events, plus the biggest Afterparty of L59 history;
3 stages, with the internationally recognized host DanRam leading our Purpose Stage;
€400+k syndicate plus an extra €300k worth of perks – a record-breaking prize pool for L59 Pitch Competition;
300+ international investors from all over the world;
400+ startups that you can meet at the Pitch Competition, Demo Area, and at the conference.
The main program in and around Kultuurikatel
The main program of Latitude59 2022 is taking place on May 19-20 at Kultuurikatel. We've set up 3 stages for you, each with a separate theme:
Purpose Stage – our biggest stage is all about topics like sustainability, corporations and startups, the future of work, purpose-led businesses, diversity, and impact in times of crises.
Speakers stepping up on this stage include Lubomila Jordanova, Seth Bannon, Kristi Saare, Joel Larsson, Triin Hertmann, Alessa Berg, Kersti Kaljulaid, and Michael Lints.

Founder Stage – join us at this stage if you are interested in how unicorns build products, team-dilemmas, bootstrapping. The Legendary Reverse Pitching of VC's is also taking place on this stage on Friday, May 20. Speakers stepping up on this stage include Guillaume Moubeche, Sophia Bendz, Martin Henk, Kaidi Ruusalepp, and Kristjan Maruste.

Future Stage – an extra sweet treat for you if you're interested in what's trending, the future of various startup sectors, or applying scientific breakthroughs through a startup.
Speakers stepping up on this stage include Ethan Pierse, Dr. Mazin Gadir, Eriko Suzuki, Heli Valtna, Ahti Heinla, Ash Ravikumar, Eriko Suzuki, and Luukas Ilves.
The full program for Latitude59 2022 is available on our website in the Agenda submenu. 

Each stage has its own set of hosts. Most noteworthily, the Purpose Stage will be led by DanRam – a recognized global speaker and moderator, as well as an experienced entrepreneur and startup mentor. We are really proud of the diversity of our speakers this year – 60% are flying in from abroad, from 33 countries, to be exact; and we have some serious woman power on site with an even female-male speaker ratio.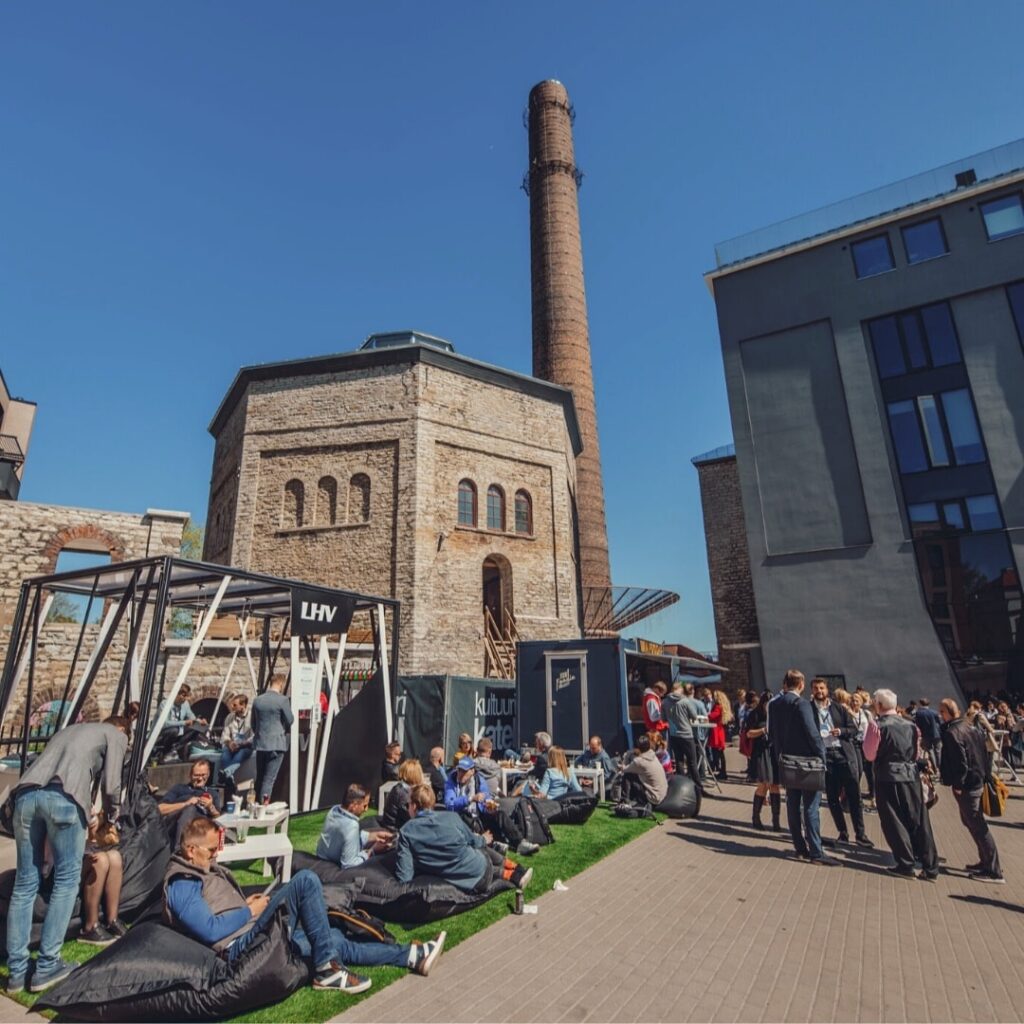 In addition to stages, L59 has designated areas for various subtopics:
Karma Matchmaking Area where investors and startups can meet and make deals;
The Demo Area, showcasing 50 hand-picked startups from deep tech to the newest and coolest greentech and SaaS startups;
The Expo Area, home base for L59 partners presenting at the conference: Tallinn City, Wise, Doit International, Deel, NAVA, Japan cities, Taltech, Scaleaway, Verge fund, Checkout.com, Revolgy, Change Ventures, Elmo, OCCO, Tehnopol Startup Incubator, SwissBorg, Startup Wise Guys, Glia, Amazon, Mastercard Lighthouse;
MeetEstonia area – head there to get to know the Estonian startup ecosystem and meet the teams of Invest Estonia, Startup Estonia/Kredex, E-residency, and Work in Estonia.
L59's program includes 13 workshops, dedicated to diving in hands-on into crypto wealth management, cloud management, physics, deeptech, etc. Karma Academy will present 2 workshops: "Common mistakes made in leadership hiring – lessons from executive search" and "Self-awareness – a key element in leadership success".
The side events and satellites
As always, Latitude59 wouldn't be complete without a selection of high-quality side events, catering to a variety of interests within our community. This year, we've got over 20 side events in our official line-up.
You can find the full list of L59 side events HERE, make sure not to miss:
When in doubt about what's happening when and where, all the information regarding the program and schedule is available in Brella app The Matchmaking System in Brella is a quick way to bring to your radar the exact people and companies who offer what you seek during the conference – may it be funds, opportunities, or connections. You can agree to meet online or at the Matchmaking Area at L59.
HOW TO ACTIVATE BRELLA? After you have purchased a ticket via Fienta on our webpage, please make sure you also assign the ticket (aka fill in your details). This will trigger the Brella invitation and you can access the app.
The ticket types, perks, and FAQ
The event's team and extended family is expecting 2500 attendees, including investors and startup representatives, corporations, several key players of the startup ecosystems, government officials, and three Estonian heads of state. "The diverse list of participants on all levels of the conference reflects the local mindset when it comes to building and supporting Estonia's startup community. And I'm sure, that looking at the world today, the community matters more than ever," says Goroško.
Whether you are a startupper, an investor, or a community activist, there is still time to grab your ticket. FYI, the ticket unlocks some discounts from our partners.
Check accommodation offers HERE.
Catch a scooter on May 17-20 from Tuul (code Latitude59 gives 15% off from your rides) or Bolt (code LATITUDE592022 gives you a €3 credit for your first ride) to arrive at the venue.
Tallinn City Government has provided free public transport to anybody travelling with a L59 badge between May 17-20. 
Our partner Workland is welcoming L59 attendees for a free workday in their coworking space (upon availability, registration required).
As a special initiative this year, we are glad to welcome all Ukrainian startups to the event for free. Ukrainian founders can sign up through this Typeform and we'll get you a free pass to the conference.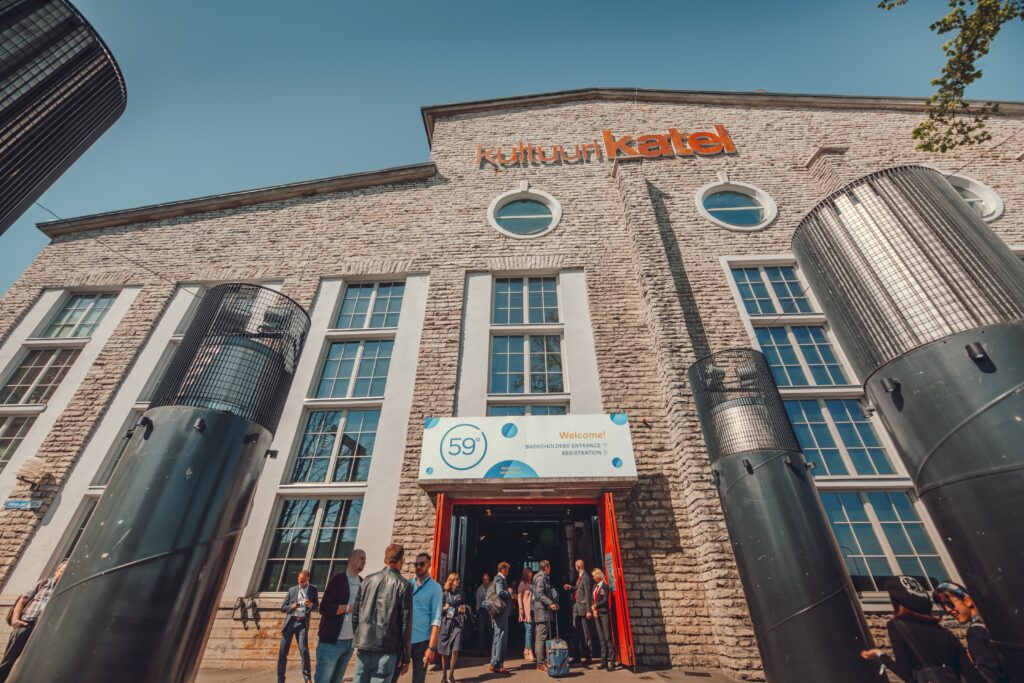 All participants can exchange their purchased L59 ticket for a badge and a wristband at:
May 17

Nordic Hotel Forum – 14:00-19:00
LIFT99 – 9:00-13:00

May 18

Nordic Hotel Forum – 9:00-19:00
KultuuriKatel – 12:00 – 17:00
Kai Art Centre (Investor Day participants) – 13:00-14:30

May 19
May 20
The support network that makes things happen
Latitude59 wouldn't be possible without the support of our team of volunteers. This year's CTA attracted over 100 applications! L59's wonderful volunteers will be in charge of tasks like sign-up and welcome, stage and area management, and on-the-go assignments before and after the event. Please say hi and give them a warm smile when you see them at the conference!
The massive list of companies backing us up this year shows that the community that believes in the success and awesomeness of L59 is huge, and it makes our hearts very warm. A big thank you to our 54 sponsors from Estonia and beyond: Accelerate Estonia, Amazon, Beamline Accelerator, Binance, Bisly, Certific, Change VC, Checkout.com, Cloudvisor, Coinspaid, Deel, DoiT International, Dynatrace, E-residency, ELMO, Entreprise Estonia, Fermi Energia, Forus, Fukoka, Glia, Google, Hedman Partners, Hektor Container Hotel, Hollandi saatkond, Httpool, Inventure VC, Japan: Kobe City + Shibuya, Karma VC, LHV, Mastercard Lighthouse, Microsoft, MKM, NAVA, Netgroup, OCCO, Practica Capital, Prototron, Respiray, Revolgy, Scaleway, Silen, SmartCap, Specialist VC (United Angels), Startup Estonia, SWG, SwissBorg, Tallinn City, TalTech, Tehnopol Startup Incubator, Tera VC, Trind VC, Verge fund + Tervisemajanduse Koda, Wise, and Workland.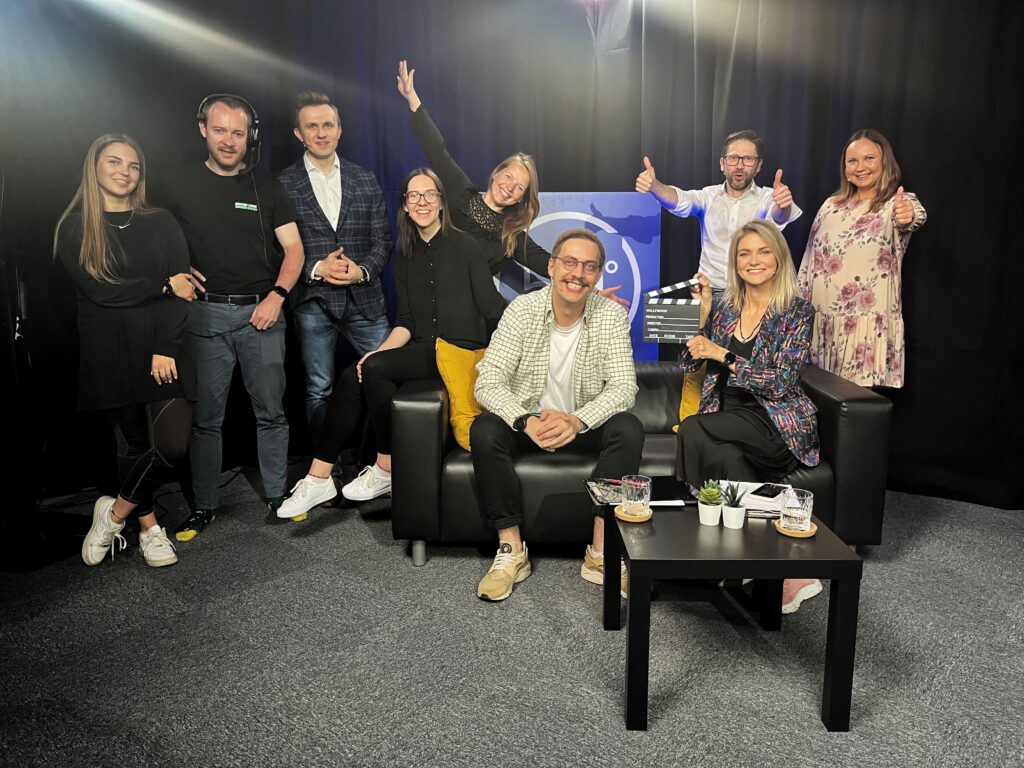 With just two weeks to go, the excitement in the air is so thick you could cut it with a knife and spread it on your cake! Our team, partners, and the extended family of L59 have started the countdown, and we can't wait to see you all very soon for the 10th birthday celebrations of Latitude59!
The freshest information regarding L59 2022 is available in our web. For a quick daily dose of L59 news, find us on social media: Facebook, Linkedin, Instagram, Twitter. And finally, when in doubt or stuck with a question, you can always contact our team – we've got your back!
See you soon!
And if you still don't have a ticket, get one here: