In 2023, the prize pool for L59 Pitch Competition is up to 1 million euros. The record-breaking syndicate is assembled by Tera Ventures and EstBAN, and has already attracted attention from all around the world, from Africa to North America and all across Europe. This year's competition is going to be on a whole new level!
While the deadline for the application period is approaching fast – April 9 is the final day to apply – our team had a quick chat with the winners from last year's competition: Ender Turing and Vocal Image. What pushed them to apply and what does it take to win? Let's find out!
Vocal Image
Vocal Image is a mobile app that provides voice training for speakers and singers. In short, it's an AI voice coach. Nick Lahoika, the CEO of Vocal Image was among the five founders on the stage for L59 Pitch Competition 2022. Here are his best tips for this year's applicants!
Why did you apply for Latitude59's Pitch Competition in 2022?
We applied for the Latitude59's Pitch Competition in 2022 to gain additional exposure for Vocal Image while we were in our fundraising process. As expats from Belarus who relocated to Estonia following the unsuccessful revolution in 2020, participating in the biggest local tech event was crucial for showcasing our business and establishing our presence in our new home.

What was the experience of moving through the L59 Pitch Competition like for you? What did you gain from the process?
The L59 Pitch Competition was unique, as the first step involved video recording and a live Q&A session. The second step required an evaluation by EstBAN and live pitching at a closed event. Overall, the process was smooth and relevant. Due to frequent Q&A sessions, you find out weak spots in your business and learn how to strengthen them.

What's your best advice for those competing this year? What does it take to land among the final 5?
To succeed in the competition, be prepared for the Q&A session. Compile frequently asked questions and incorporate the answers into your pitch. Then, anticipate the Q&A session and be ready to shine.

How has it been going for the past year? Where is Vocal Image now?
After Latitude59, we remained focused on fundraising until autumn due to processes and extensive paperwork. However, once we shifted our attention to product development, we experienced significant growth and progress. For instance, since L59 2022, we have tripled our Monthly Recurring Revenue (MRR) and increased our overall revenue by five times.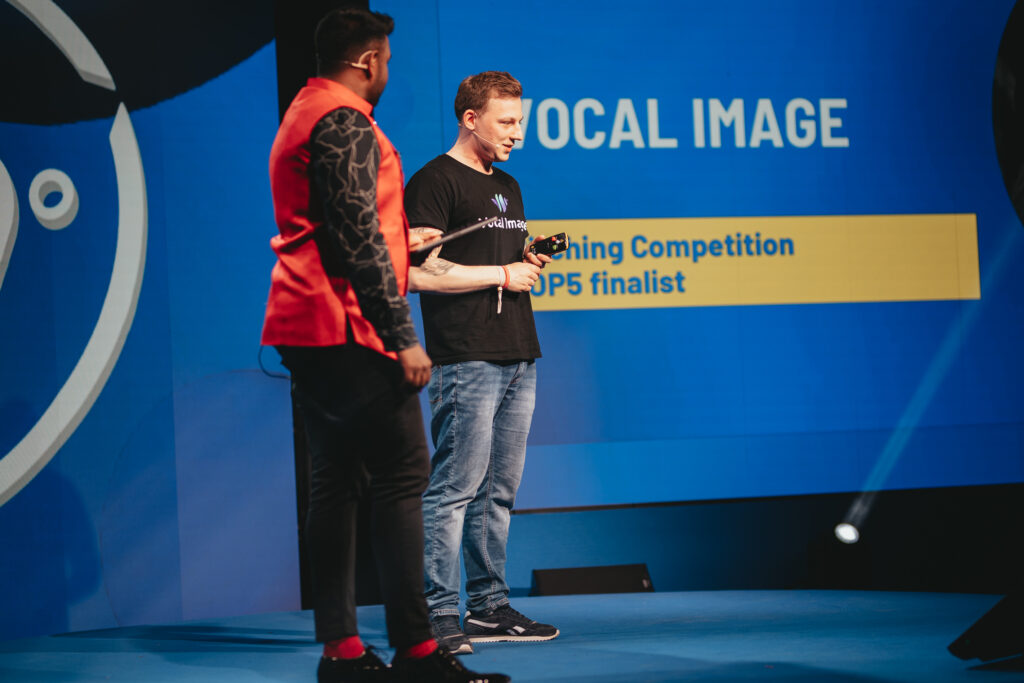 Ender Turing
Ender Turing created the fastest-to-value Speech Analytics that helps medium and large enterprises to improve sales and customer service in 24 languages. The platform analyses the content of calls, chats, and e-mails to deliver analytics to management and coaching to employees. Olena Iosifova, the CEO of Ender Turing pitched on Latitude59's stage in 2022 and thus won a pass to represent the whole Baltic region at Slush 2022 during the finals of the New Nordic Pitch Competition.
Why did you apply for Latitude59's Pitch Competition in 2022?
We had decided to do a pre-seed extension right during the time when the L59 Pitch Competition was announced. It was great timing and a great opportunity.

What was the experience of moving through the L59 Pitch Competition like for you? What did you gain from the process?
It's like a fundraising process (similar in structure) but on steroids. You have to be entirely prepared for the pitch much earlier than you go to the stage and deliver answers and documents to every request in the shortest time during the due diligence process. Beneficial experience.

What's your best advice for those competing this year? How do make it to that stage among the final 5?
I don't think there is a straightforward recipe, but I can try to analyze what worked for us. Refrain from overselling your results and plans but be ambitious in your vision. L59 investors are intelligent and experienced; they will spot a great team and idea. Show your why and that you (and your team) are the guys to deliver what you envision.

What was your experience like at Slush as the final representative of the Baltic countries at the New Nordics Pitch Competition?
Slush is huge. It would be best to have a clear goal and intense preparation before visiting to gain results. I'm not sure it's an event for founders but more for investors. So unless you are selected to pitch, visiting is not a priority. Better use this time and energy to build your startup. Being chosen to the top 100 did give some visibility, but it's not a significant contributor to success – better focus on sales and on building a great product. 🙂

How has it been going for the past year? Where is Ender Turing now?
The war in Ukraine influenced us significantly. Half of our team is in Ukraine; our primary customers were there too. Despite this, we made significant progress, and now we can name clients in Poland, the Czech Republic, Spain, and even Mexico. We signed great partnerships in Poland, Germany, and Turkey and will soon announce customers from these markets.

What's your next big challenge, and what do you need to overcome it?
Our current challenge is to grow back the recurring revenue that we lost due to the war, prepare for the next fundraising in autumn 2023, and deliver our new technological step providing our customers with the functionality of real-time employee assistance during their conversations with clients. And we have everything to do it!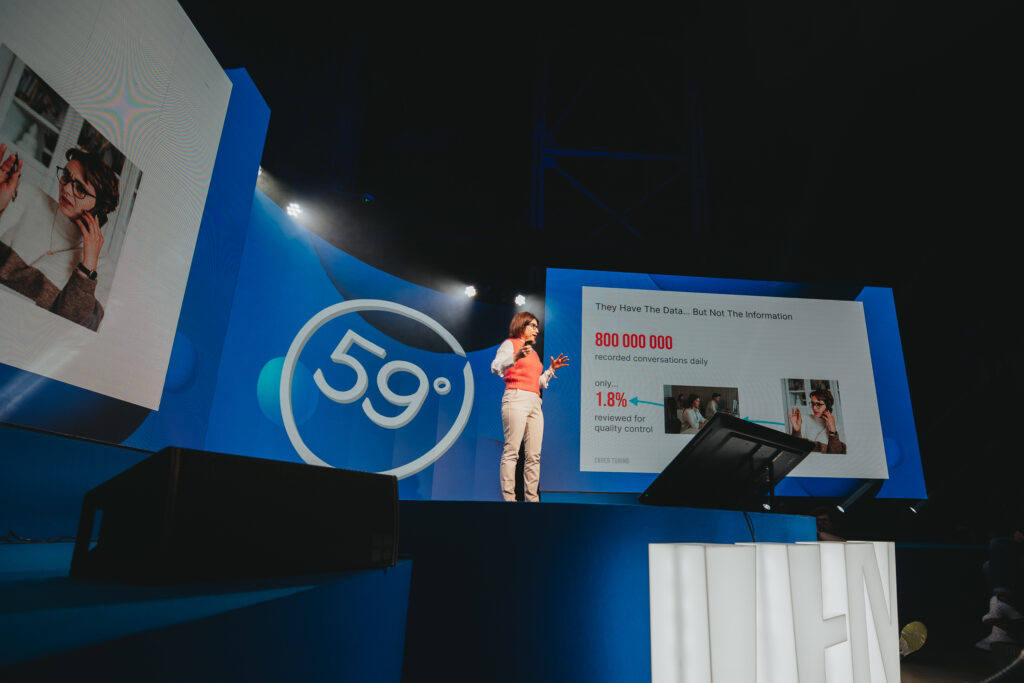 Why participate at the L59 Pitch Competition?
Some do it for the accelerated visibility, others to perfect their deck and stage presence. Latitude59's pitching competition is a great place to achieve both. The behind-the-stage work with the mentors and judges goes beyond what one might expect from an average competition – it includes investor meetings, mentoring sessions, legal and due diligence training, and, of course, pitch training. It's hands-on and intense. And that's exactly what an ambitious early-stage startup needs before raising a round!
The pre-finals, taking place in a professional studio and broadcasted live on May 2-5, will already put the skills of the final 40 to the test and introduce them to the public.
And if you make it to the end? Here's the official prize pool that awaits:
A syndicate of up to 1 million euros by Tera Ventures and EstBAN; the Lead Investors – Andrus Oks and Martin Goroško – are passionate about what they do and will fully support you on your journey to success!
A direct pass to pitch at the finals of the New Nordics Pitch Competition 2023 at Slush in Helsinki, as the official representative of the entire Baltics.
Perks from our legal partners.
More TBA.
Our team awaits your application until April 9, 2023. And then the show begins! Are you bold enough to make history?
---
PS. In the meanwhile, get inspired by the L59 Pitch Competition 2022, where Ender Turing and Image Vocal showed everyone how it's done!