This year, Latitude59 is partnering with Dynatrace— world market leader in software intelligence. The company was founded in Linz (Austria) in 2005. The mission: software needs to work perfectly, all over the world!
Since September 2021, the publicly traded multimillion-dollar company has a major R&D hub in the capital of Estonia, next to other European locations such as Austria, Spain, Poland, but also the United States. The company is here to stay, and aims to grow rapidly by offering a unique employee experience. So if you're looking for new challenges, keep reading!
Global scope, big vision, and a unique culture
Dynatrace employs more than 3,000 people globally, including around 1,000 in R&D. On the way to the autonomous, self-healing, and self-protecting cloud, Dynatrace supports the largest companies in the world with AI-driven, answer-based automation to create perfect digital solutions.
Millions of people benefit from their solutions in the age of digitalization: when banking, traveling, shopping, working on the go, or in the health sector. Dynatrace has more than 3,000 customers. In the last fiscal year, the company achieved total revenues of $704 million. The recipe for success? Highly exciting technology, short ways of communication, agile working methods, a lot of autonomy, and a unique team spirit.
Ambitious goals for the Dynatrace Lab in Tallinn
The Head of the Tallinn R&D Lab is Kristian Sägi, a co-founder of Nevercode and Playtech Mobile and a long-time mentor and coach to several other startups. In his words, the company's vision is nothing less than building one of the best IT companies in Estonia, where people would be supported in their development and offered the best jobs and growth opportunities. "It's an exciting challenge for me, and I like achieving big goals," Sägi adds.
 As an employer, Dynatrace acts like a magnet for talent, specialists, and managers from a wide range of IT disciplines. "I've met several Dynatrace executives and have seen that the values of this company are not just words on paper. Talented and ambitious people, a big vision, and a culture that works – it's all there at Dynatrace," Sägi says. 
Life at Dynatrace
To leave room for innovation and creative brainstormings, the brand-new office in the Rotermann Kvartal in Tallinn is in the futuristic Dynatrace design. This has already proven itself in other development sites such as Barcelona, Gdańsk, Detroit or six locations in Austria, including its Engineering Headquarters in Linz and is characterized by modern structures, multifunctionality, and numerous common areas. In various creative areas, teams can network, hold spontaneous meetings, or look at challenging tasks from a different perspective.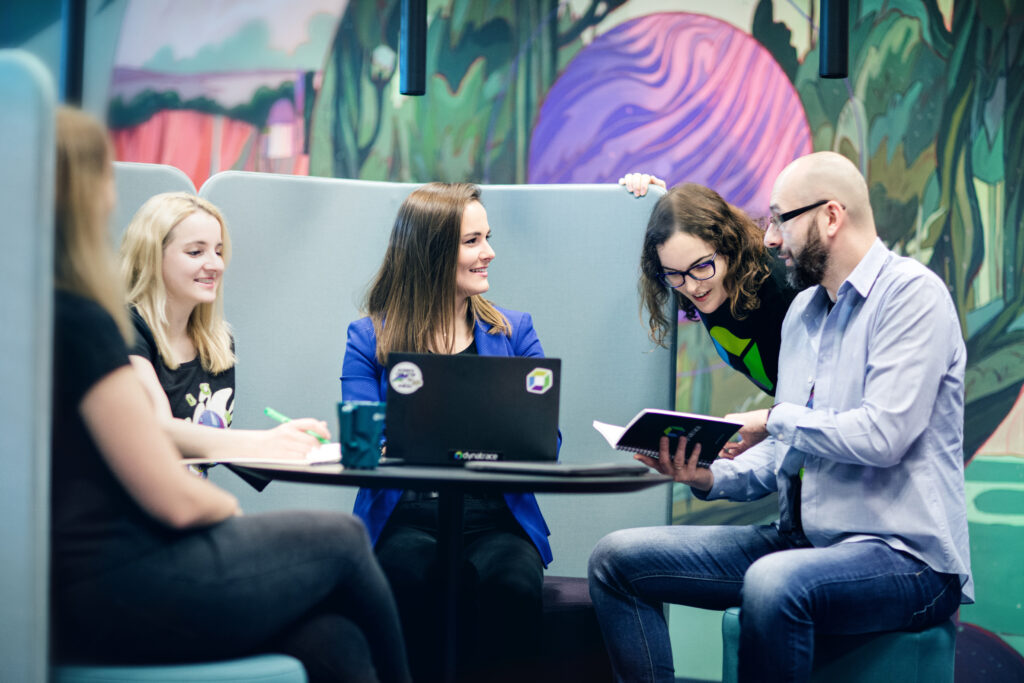 Choose your flexible way of work
With the Dynatrace Work Model, the world market leader has recently set a clear sign for more flexibility for employees and teams. From remote to hybrid, teams are offered the best of home office and office. The goal? Work when, where, and how you are most productive. Trust-based working hours also make it possible to arrange one's work freely and optimally adapt it to hobbies, family, or personal preferences.
Join the team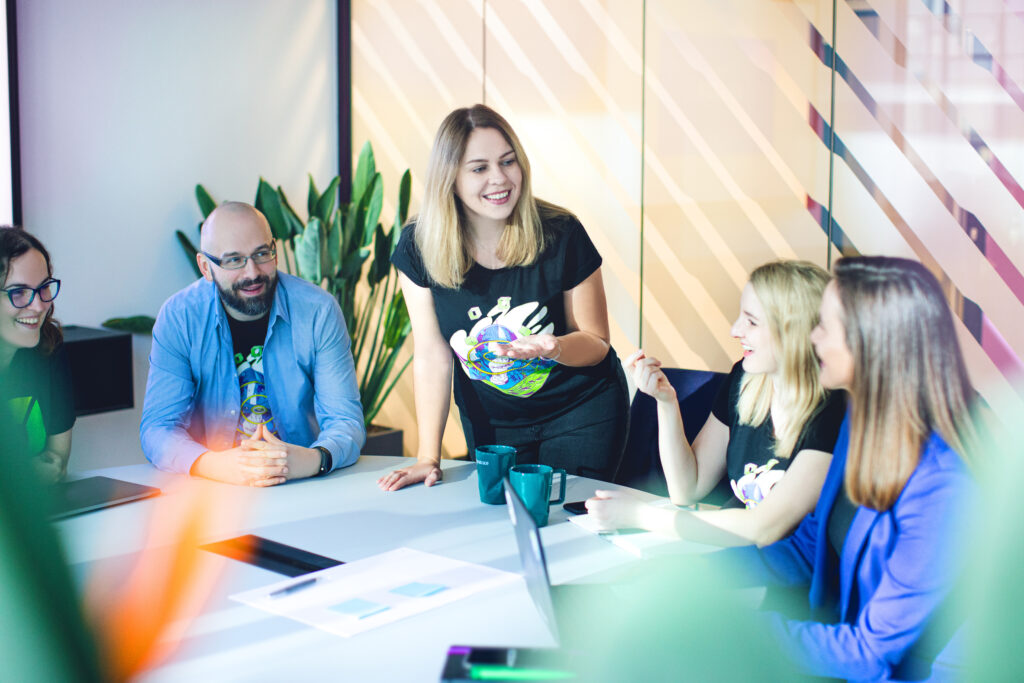 Dynatrace Tallinn's ambition is to recruit more than 300 IT talents, and create a vital R&D hub in Tallinn over the next years. Tallinn Lab offers two distinct career paths: domain experience, and organizational and people management. Want to be a part of it? Check out their open positions in Tallinn.
***
To meet the Dynatrace team in person, join the audience of the Future stage for a Fireside chat "AI and the future of automation" on May 20 at 12:10, or look them up with L59's Brella app to set a meeting