How do I get going?
Estonian Investment Agency is at Latitude59 to give you free e-consulting on how to benefit from opening your new business or moving an existing one to Estonia. Just fill out the web form (we will assign you a personal advisor who will contact you in just a few hours) or meet us in person at the Meet Estonia area (the place where the unicorns are) or Investors Lounge (if you own an Investor badge) at the Latitude59 venue.
Why should I do business in Estonia?
Being open and quick to react is the Estonian way to make things happen. The more we innovate and create unique solutions, the more dots we create on the world's innovation map. You can be sure there are things going on in Estonia today that the world will talk about tomorrow!

The way we pay corporate income tax, keeps us innovating. Estonia has the world's most competitive tax system – simple, digital and having a 0 per cent corporate income tax on profits that are reinvested (or just kept in the company waiting for the time to be reinvested/taken out as dividends).

Our startup mentality and growing startup community is what helps us innovate and make Estonia a perfect testing ground for the world's most innovative ideas.

If you are planning to expand your business to the Nordics, Estonia is a great place entry point to the region; at the same time having unrestricted access to the rest of the EU if further expansion is planned.
Nice. But do you have proof of success?
Sure. Have a look around you at Latitude59. Isn't it all about doing things in the Estonian way – or as one of Latitude59's former CEOs has said – using tech to make things better!? To make life easier for you, here is what last year's speakers such as Marcin Kleczynski of Malwarebytes, Martin Villig of Bolt (former Taxify), Joshua Slayton of Coinlist, Christoph Janz of Point Nine Capital said about business in Estonia at the 2018 conference. And we have a ton of case studies from companies in both, the new and old economy, benefitting from Estonia's agile business environment.
But what's in it for Estonia?
You must be thinking that this sounds too good to be true. What's in it for us? The truth is that openness, ideas and investments from abroad are the thing that keep the innovation mindset alive and help us continue growing North Europe's hub for great innovation. It's businesses like your's that help us keep the ecosystem of innovation growing. If you want to be a part of the innovation cycle, just request e-consulting or meet us in person at Latitude59 (you'll find us where the unicorns are).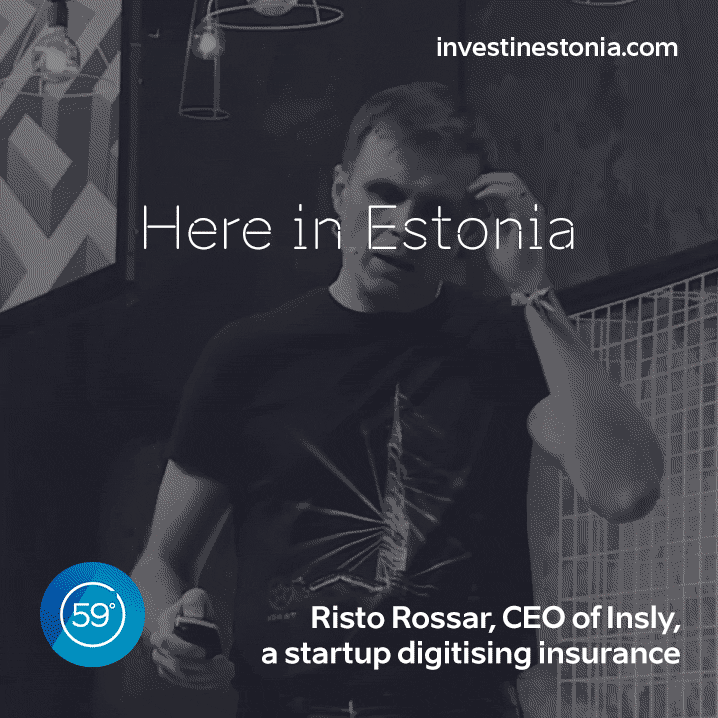 *  -this applies if you can dance already; we will not guarantee to teach you any dance moves; however tips on business moves in Estonia will be provided. The few hours timeline applies if you are an Estonian e-resident already; otherwise, a visit to a notary is needed, meaning a few days wait until you are officially a business owner.
Written by Andero Kaha, Digital Services Development Manager at Enterprise Estonia. You can meet Invest in Estonia, e-Residency and Startup Estonia at the Meet Estonia area in the atrium of Latitude59.