There is something special about coming together in person for events, a different kind of energy. And as the excitement builds for L59 2022, the ripples are spreading far beyond the geographical boundaries of Estonia – just as the Estonian business community has done, thanks to the power of the e-Residency programme.
With over 21,000 Estonian businesses presently operating under the ownership of e-residents, many of these will be run without a company director ever setting foot in Estonia itself. The unique digital infrastructure of the scheme is purposefully designed to enable these entrepreneurs to conduct their business entirely online. However, many e-residents are among those making their way to Tallinn this month to experience and participate in Latitude59.
Perhaps they have a longing to travel and gather after years of restrictions, or to get a taste for Estonia's great startup ecosystem and meet potential business partners. It's also likely to be the unique sense of transnational belonging that e-Residency creates – as for many e-residents, Estonia means much more than a business flag-of-convenience.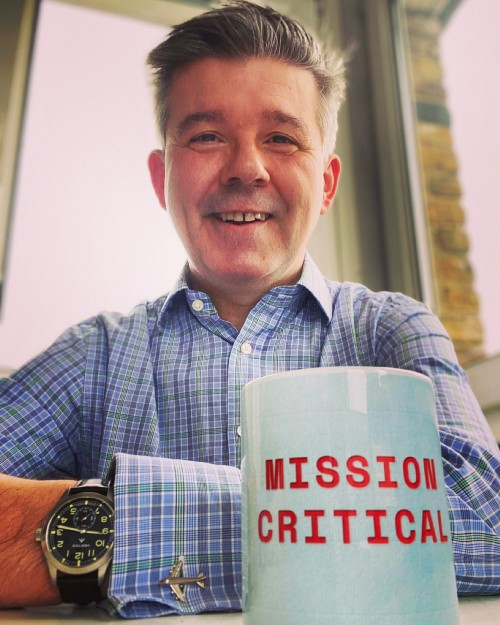 Mark Izatt (founder of Communicating Luxury and Mission Critical) was an early adopter of e-Residency back in 2017, soon after his native UK made a political decision which affected his sense of national identity in a big way. He has been to Estonia many times, but is making the journey to L59 to re-immerse in its unique vibe, and stay on top of the latest trends and innovations.
"I do content on the tech and luxury side, and a lot of that is driven by new innovation coming down the pipeline," he explained. He has kept up with this world virtually through the past couple of years like everyone else, but reflected on the challenges of this kind of engagement: "Virtual stuff is great, but it is quite tiring," he explained, in terms of paying active attention. "In real life it becomes much more like osmosis, you just absorb it."
This goes for relationship building too. Mark is a board member of the Estonian e-Residents International Chamber Association (EERICA). He is looking forward to meetups with this network, and forging the kind of introductions which create new synergies. "I get a real endorphin rush out of introducing and connecting people," he explained.
Mark may be used to dividing his time between London, Malta, and Estonia, but Dawid Wiktor has a shorter pilgrimage – his company Media Scope is already based in Tallinn, and he's close by in Poland. Dawid is excited about the potential of all the delegates and speakers converging in one place.
"Latitude gives me the possibility to meet a lot of new people, to network – find new friends and business partners, and have conversations about different subjects," he explained – demonstrating the value that the event clearly offers, even to those already firmly immersed in the local Estonian business culture. "It's brilliant to learn something new about other startups and what they're doing, and about the points of view of other entrepreneurs and investors."
Certainly, startups will be in the spotlight at L59, and the pitching competition is always a great place to spot those emerging trends and innovations. This year, e-residents are well represented in the top 50, including Uplify, MELP, Inrento, G-Bank, .life, Cuploop, and Enty. And already in the top 5 finalists, we find Ukrainian e-resident Olena Iosifova – for whom L59 is perfectly timed, being already halfway through a strong funding round, for speech analytics platform Ender Turing:
"To be a part of Latitude59 and to pitch for the great startup community at Latitude59 is a super opportunity for a start-up. And face-to-face networking – we all missed this. We are happy to use this opportunity to discover more details on tech topics from this year's speakers, and of course, meet potential investors," she explained.
Even while participating in a competitive process, Olena is energised by the way startups support and inspire each other, at an event like this. "This year, we're observing many strong teams with interesting ideas among pitching startups. Ender Turing is doubly pleased to be one of 5 finalists, which is already a great result. But our team's heart is set on victory."
It's clear that for locals and e-residents alike, L59 is proving an enticing destination this year. With a theme of Purpose and Inclusion, the diversity and global connections of transnational e-Estonians is a natural extension of the event.
Of course e-Residency will be participating actively, including hosting a panel of e-residents on the challenges of building and growing a business in a crisis. Stay tuned for the conference's official agenda to join us for that session.
We are also using the opportunity of L59 to bring the e-Residency community together. Come spend an evening on 18 May at Fotografiska Tallinn among e-residents, the e-Residency team, EERICA, and friends. Find more information at our Community meetup Events page.
If you're interested in e-Residency, visit our website to learn more and apply!