Event location
Kultuurikatel, Tallinn Creative Hub, Põhja pst 27A, Tallinn
View in Google Maps
Health and safety
It's time to start making travel arrangements and thinking about how we can all keep ourselves healthy during the event as the coronavirus hasn't disappeared. So here are some aspects to bear in mind before your visit and also information on what we as organisers are doing to keep everyone safe.
Accommodation Deals
Special offer for Latitude59 Guests at Bob W. Telliskivi and Hektor. We are happy to make the following deal for guests valid for the period 23.08 – 31.08.2020:
BOB W TELLISKIVI (Telliskivi 49, 10412 Tallinn)
Valid 23.08 – 31.08.2020
Apartments with hotel-like features. Hand-picked neighbourhoods. Interiors created by the coolest local designers and artists. Premium beds. Luxury pillows and duvets. Work-friendly spaces. Fully fitted kitchen. Natural premium toiletries. Powered by 100% renewable energy. Super fast WIFI. 24/7 keyless check-in. Complimentary gym. Local breakfast.
To book your stay with us in Telliskivi, go to 
bobw.co
 and choose your stay dates. Latitude59 visitors get a special discount rate of -25% off our pay later rates with 100% flexible cancellation up until 3pm the day before arrival. Accommodation will be charged from the guest credit card at 3pm on the day of arrival.
B2B overview and a direct booking guide are attached.
Additional resources for you to use:
The system is really easy to use and our hosting team is happy to assist with any questions or special requests.
HEKTOR CONTAINER HOTEL
Hektor Container Hotel is the only hotel in the heart of Telliskivi- the magnet of Tallinn. A classical hotel room in a glass skyscraper? Nope, we're nothing like that. Hektor vibes with the local community- the hotel is created into a tsarist era railway depot and our hotel rooms are re-purposed sea containers. No ship!
Promo code: HEKTORSTAYXL59
Available to book on dates 24-29 August.  Book here.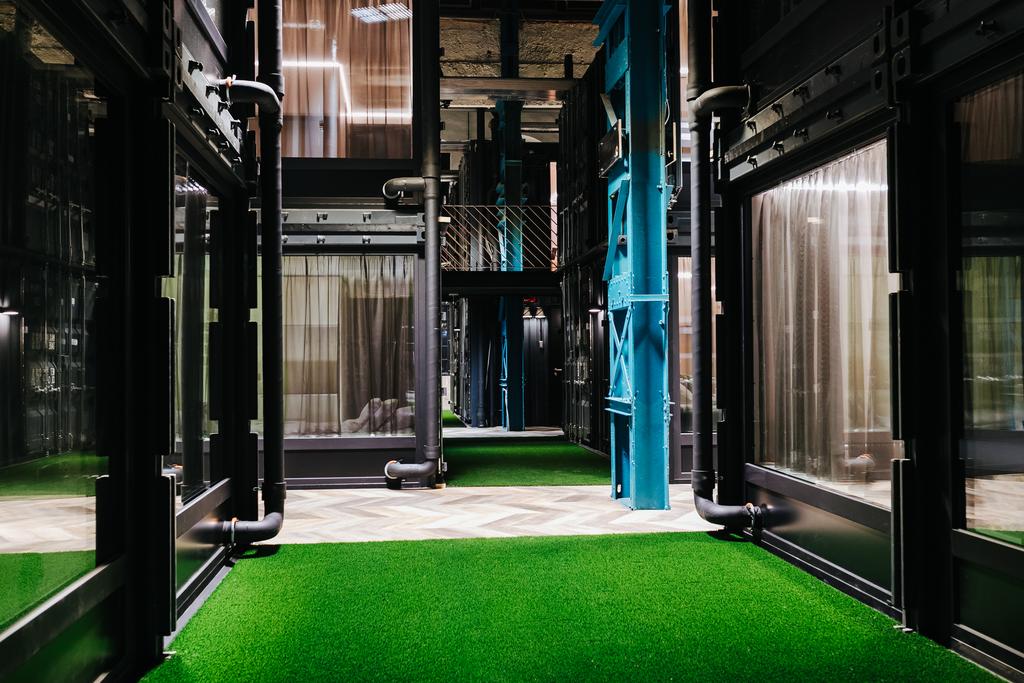 Travelling to Tallinn, Estonia
Ferry from Helsinki
Several carriers offer fast and enjoyable ferry connections between Helsinki and Tallinn. Check out daily timetables.
Travelling from Other Destinations
Make sure to book your flights early on! There are direct flights to Tallinn from London, Berlin, Munich, Dublin, Milan, Copenhagen, Stockholm, Riga, Helsinki, Warsaw, Vienna and more.
Visiting Tallinn and Estonia
For useful advice and inspiration on Tallinn's top attractions, activities, events, and places to eat and drink, check out the city's official tourism portal, visittallinn.ee, or follow @VisitTallinn on social media
To read local news in English, head to ERR (Estonian Public Broadcasting).
To learn more about Estonia and Estonians, visit Estonian World online magazine.
Have a closer look into E-residency and digital nation