"On day two of Latitude59 2019 I went to see Guesty Co-founder Amiad Soto talk about hospitality tech, and happened to sit next to Juuso Koskinen, an investor at byFounders VC. Pitched the concept, turned out that they actively invest in the Baltics and are interested in our sector. That started us on the path of collaboration that led to finally sealing the deal to get them on board. This is the magic of Latitude59 that it provides an awesome platform to casually meet people that have a profound impact in your biz."
– Niko Karstikko, CEO & Co-Founder
4 million EUR seed funding round is led by byFounders VC (Copenhagen, Denmark, and Silicon Valley, CA) with participation from leading Nordic and Baltic real estate investors NREP and Kaamos. Additional investors include the Baltic VCs Superangel and United Angels as well as prominent angel investors from Germany and the Nordics.
"Since the first meeting, we've been impressed with Bob W's team and what they have accomplished with limited resources. Considering the current situation, hitting the hospitality industry harder than most, our esteem has not waned. While being lean and nimble has been a clear advantage, their super scalable, tech-enabled model lends itself well to market fluctuations. We believe the founders' strong complementing profiles and experience make them perfectly positioned to target the intersection between tech, hospitality, and real estate. We look forward to supporting the team on their journey onwards." 
-Tommy Andersen, Co-founder & Managing Partner, byFounders.
Bob W is an alternative to hotels and hosted homes – locally curated, high-quality suites featuring the livability and affordability of short-stay homes, embedded in the local community. Coupled with a strong branded consistency, quality standards, focus on sustainability, and integrated local services, 100% digital and touchless.

"Thanks to our unique combination of touchless hospitality features including online check-ins, 24/7 keyless entry & chat-based customer service, zero required face-to-face interaction, absence of shared spaces such as front desks, and the recently launched 'Ridiculously Clean Standard', Bob W is the smartest, safest, and cleanest hospitality choice in the new normal." 
The Ridiculously Clean Standard is a meticulous 63-step program designed to clean, sanitize, disinfect, and, finally, seal every suite. Exceeding industry standards, the program features highlights such as the use of specialized equipment including electrostatic disinfectant sprayers and management inspection of every suite prior to it's sealing.
However, Bob's vision is not merely to provide a safer, reinvented travel experience. Rather, it is to craft a future where tech, hospitality, and real estate come together to maximize efficiency and create value. Beyond plans to expand beyond 1,000 units across the Nordics, Baltics, and the UK over the next 24 months, Bob W is developing a full-stack hospitality tech platform which will serve as the foundation for a more asset-light growth strategy going forward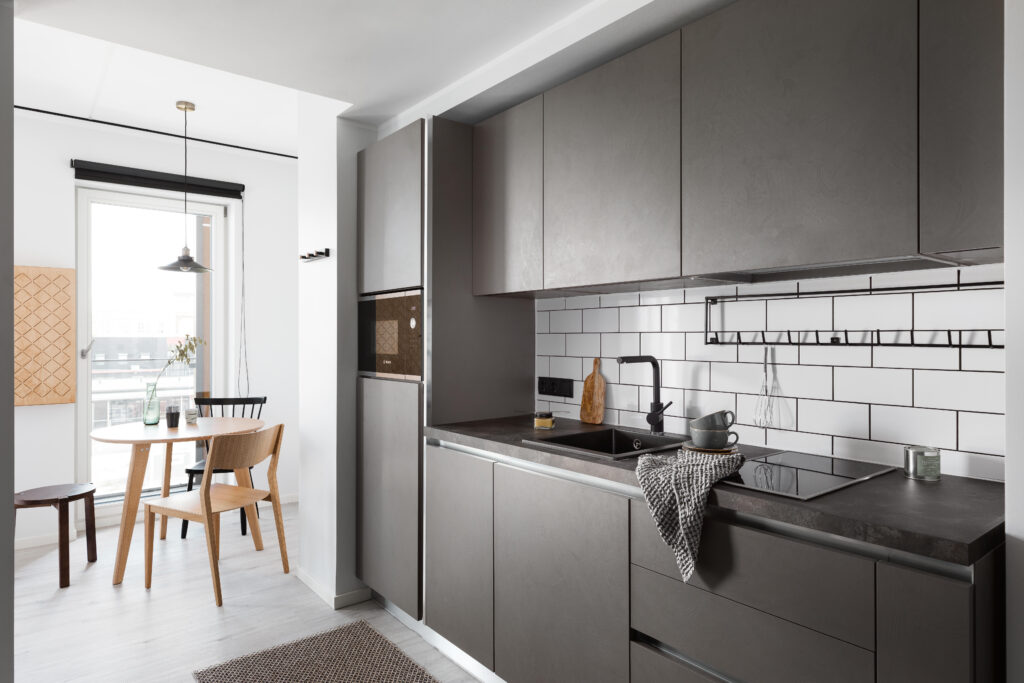 Made for the 'New Normal' – Bob W's hybrid of hotels and short-stay apartments is tech-driven, sustainable, and Ridiculously Clean. Bob W is not just for consumers but is built for startups and modern companies as loyal customers like Bolt, Fotografiska and Pipedrive. Currently operating in Finland and Estonia, Bob W's vision is developing a full-stack hospitality tech platform that enables asset-light expansion and fuels growth.
LATITUDE 59 – CONFERENCE ACCOMMODATION 
BOB W TELLISKIVI (Telliskivi 49, 10412 Tallinn)
Valid 23.08 – 31.08.2020
To book your stay with us in Telliskivi, go to 
bobw.co
 and choose your stay dates. Latitude59 visitors get a special discount rate of -25% off our pay later rates with 100% flexible cancellation up until 3pm the day before arrival. Accommodation will be charged from the guest credit card at 3pm on the day of arrival.
Additional resources: