Registration for startup and tech conference Latitude59's pitch competition is now closed – startups from 61 countries are competing for a million-euro investment.
Latitude59 will be held on May 24-26 in Tallinn, Estonia. In 2023, the conference's traditional pitching competition – L59 Pitch Competition – is spiced up by lots of applicants from afar. "In addition to a good number of applications from the Baltics, Finland, and Poland, this time a record number of 28 startups from the USA and Canada have applied. In addition, there are startups from South Korea, Peru, and Australia. Seven startups have applied from Ukraine," said Triin Ilves, the Head of Startup Relations at Latitude59.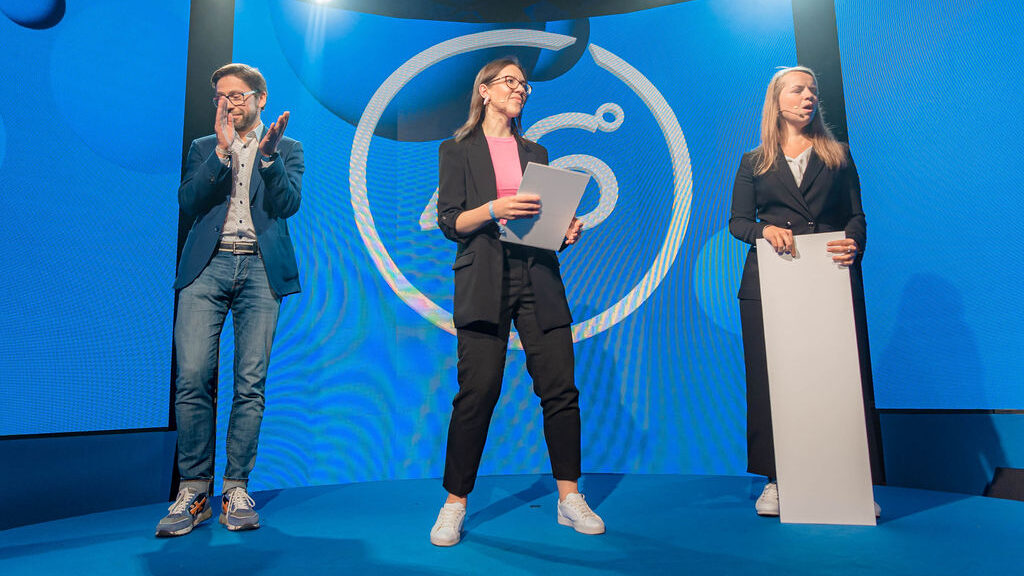 The startups applied are from different fields, such as agritech, edtech, healthtech and fintech. "This time, investors face a difficult choice: it seems that almost no team can overcome or avoid the use of AI, and the competition has a significant number of applications for solutions based on deep technology, from agriculture to innovative customer support," described Ilves.
An investment of up to one million euros, which is the first time in the Baltic region, has been put together by Tera Ventures and Estonian Business Angels Network EstBAN. "Availability of capital has become more complex and time-consuming for startup companies in recent years. The effort we made with the Latitude59 team, business angels and Tera VC Fund has landed on very favorable ground. We have brought together competitive companies from around the world and thereby given investors here a wide choice to make a smart decision. We hope that the one million euros will grow a unicorn from this selection," EstBAN's lead investor Martin Goroško adds.
"There are several deep-tech companies in the competition whose activities are based on science, so it will definitely be a challenge, finding the best ones," says Ilves.
Tera Ventures partner and lead investor Andrus Oks is also excited. "There are several deep-tech companies in the competition whose activities are based on science, so it will definitely be a challenge, finding the best ones, as there are a considerable number of serious players on the table," Oks is convinced.
The next step is to select the top 10% from all the applications to compete in the L59 Pitch Competition Pre-Finals on May 2-5, 2023. "The public pitching during pre-finals can be followed online on the website of Estonian business outlet Delfi Ärileht and on the Facebook of Latitude59. Up to ten startup teams will perform in each one-and-a-half-hour round on four consecutive days," said Triin Ilves.
The final, to which only 5 best startups will be selected, will take place on the main stage of the Latitude59 conference in Tallinn on May 26, 2023, where all the finalists will have the opportunity to earn the attention of investors, media, and the wider audience.
Latitude59 will take place for the eleventh year in a row in Tallinn, Estonia, one of the most digitally advanced countries in the world, and the record-holder for most unicorns per capita in Europe. This year, 3000 participants are expected to gather for the boutique event, including 800 startup representatives and 500 investors, from all around the world.

Watch the online pre-finals here & get your ticket to meet the top 5 at the finals on May 26.