As the global village gets smaller and we're eager to bring the international tech and startup scene closer together, our next stop will be Kenya! The one-day Latitude59 will take place in Nairobi already this December, in partnership with global fintech leader – Admirals.
"The motto of our last conference was "Be Bold. Build the world you want". Several African countries have shown interest in Estonia for several years, and vice versa, both in the business and the public sector. A solid number of Estonian startups are already operating in different African countries. It is only fitting to give a boost to the cooperation by bringing people together at Latitude59, on the spot," said Liisi Org, the CEO of Latitude59.
Kenya is an influential country in the region, and Estonia's experience in developing the online society and promoting digital governance is valued. "Estonia's economic and trade relations with African countries are growing, and there is a lot of interest on both sides. Latitude59 aims to create global bridges between startup ecosystems in different countries," said Org.
But great things are not done alone. "Latitude59's partner in this is Admirals, an active player in several African countries, in addition to Estonia and other regions," said Org. Project partner Admirals (formerly Admiral Markets) is a fintech company founded in Estonia with clients in over 135 countries. Admirals is headquartered in Tallinn, Estonia.
"Throughout its history, Admirals has invested in education and innovation. Being licensed in Kenya, we have a long-standing interest in contributing to financial literacy and investor education. An event of this format is a good place to create synergies. In addition to the conference, we are contributing to the growth of a community that we can support in a meaningful way," said Boriss Gubaidulin, Admirals' Africa Director.
According to Mr. Gubaidulin, Admirals has extensive experience in Africa with business delegations who appreciate Estonia as a digital country and a mecca for startups, where doing business is encouraged locally and internationally. "We are pleased to jointly lead and support the Estonian success story in Kenya and encourage local initiatives and the unity of the startup community," added Gubaidulin.
In May 2023, Latitude59 was held for the 11th time and brought to Tallinn participants from 67 countries, including official delegations from 22 countries and a large number of foreign government representatives, who were attracted by the unity of the Estonian startup ecosystem and the conference's mission to create a better world through technology and innovation.
Taking place on December 6, in the Kenyan capital Nairobi, the L59 satellite startup and technology conference will be called "Latitude59 Kenya edition". It will bring together the Estonian and Kenyan startup ecosystems to support the global startup community and the sustainable development of Estonian and African businesses, contributing to the "global village" concept. 
If you'd like to help us bring to life the Latitude59 Kenya edition – either by partnering up, joining the delegation, or offering insight that could help us set up on-site – get in touch through info@latitude59.ee. It takes a village to make great things happen!
PS. The announcement of Latitude59's next destination was made during the L59 Summer Party on July 26 at Uus Laine, Tallinn. Missed out? Here's a flashback to the unofficial summer-time gathering of the Estonian startup community: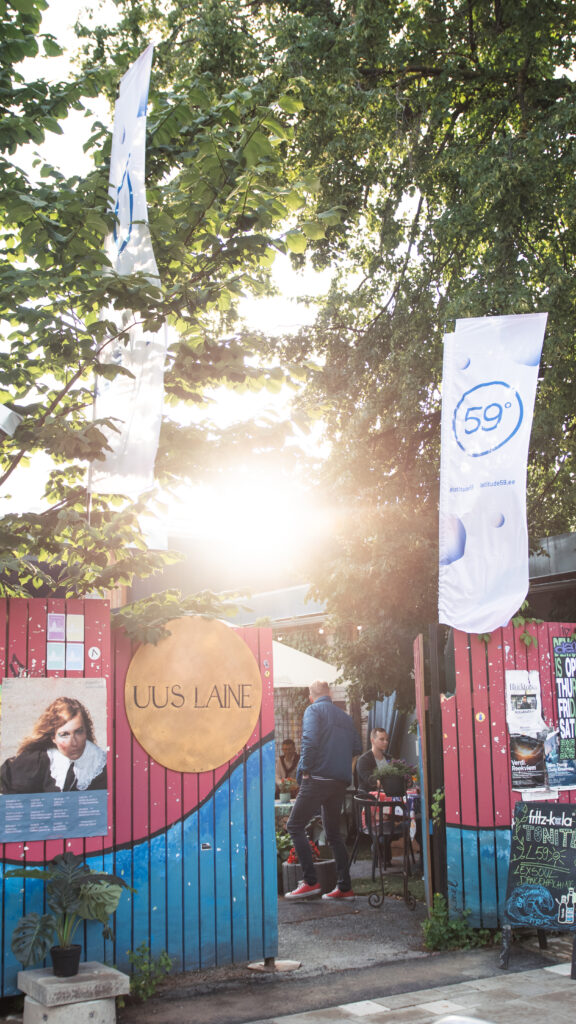 ---
The project is supported by ESTDEV – The Estonian Centre for International Development.