In the past three years, Karma Ventures has had the opportunity to invest in eleven fast-growing startups in the pan-European space, as well as expanding their network worldwide. While attending multiple events, creating and maintaining meaningful relationships, Karma has attracted phenomenal people they have worked closely with and wanted to bring some of them together this year at Latitude59 under the event series presented as the Karma Academy.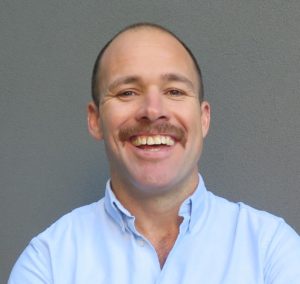 Sales as a Science
The first speaker at the Karma Academy will be Andy Farquharson, Sales Architect/General Manager EMEA at Winning by Design – a premier provider of strategy consulting for SaaS sales, trusted by more than 300 international organizations in helping B2B SaaS companies to design scalable sales plans and execute with a customer-centric approach to sales. Andy will mainly elaborate on the growth strategies of high-velocity B2B sales organizations. He will provide a scientific framework for modern revenue leaders to understand and improve their entire system, shifting from what is called a superstar culture to a science culture in the process. Feel free to ask him about the latest tips, tools & tactics that may help improve your sales immediately.
Thursday, 16 May 2019 from 11:15-12:00 @Grey Hall
Breaking the Rules for Thought Leadership
Next, we have Arita Mattsoff, the CMO of CGTrader – a 3D model marketplace, as part of Karma's portfolio company. Arita has joined the company earlier this year and the company already sees drastic growth under her management. Arita will be particularizing on the marketing-driven aligned go-to-market strategy and thought the leadership on how to drive the business forward. Her most recent experience prior to joining CGTrader is from Stratasys, where she led the marketing team as well as the corporate social responsibility program. She has an impressive history in cyber-security, 3D printing, and IT/SW industries, including SaaS and Cloud-based offerings and has been ranked among the 20 most influential women in 3D printing for 5 consecutive years. If you're currently facing any complex marketing challenges or just looking into insights into your marketing efforts, then make sure to not miss Arita's invigorating session.
Thursday, 16 May 2019 from 12:15-13:00 @Grey Hall
Product Led Growth
The following speaker, Kyle Poyar, VP of Market Strategy at OpenView Venture Partners will cover his session on product-led growth. OpenView is a Boston based VC firm investing in companies at an expansion stage that makes them uniquely suited to provide tailored operational support to their companies. Kyle mainly helps OpenView's portfolio companies accelerate top-line growth through deep insights into their market landscape and customers. One of his key messages is that today's hottest products are bought, not sold. Nowadays, users no longer put up with bad experiences and instead want to bring their favorite products to their job (think Slack, Expensify, Calendly, Zoom). Product-led growth puts the product in front when it comes to how a company acquires, expand and retains customers, and it's quickly becoming the norm in SaaS. Kyle will emphasize that product-led growth has been rapidly adopted across all product categories, from developer tools to finance applications to enterprise-grade solutions.
Thursday, 16 May 2019 from 13:15-14:00 @Grey Hall
We highly recommend these sessions for founders interested in growing their businesses on a global level and looking forward to having you there!
Also, keep in mind that the day after, the Karma team is having their infamous #KarmaRun at 7:30 am in front of KultuuriKatel that welcomes everyone from startups, tech enthusiasts and investors on this easy pace run together that you wouldn't want to miss out on.